TEPAS Breast CenterTM  is dedicated to providing the most advanced and accurate breast screening technology possible. For this reason, we are proud to offer the latest technologies in mammography, the GeniusTM 3D Mammography complete with SmartCurve paddle. Genius™ exams are more accurate by taking a sequence of detailed breast images, allowing your doctor to better evaluate your breasts tissue one layer at a time. 
Whereas 2D mammograms provide doctors with a 2D, or flat, image which can be limiting. Overlapping layers of tissue can sometimes produce unclear results, false positives, or worst of all – cancer being missed. Only the Genius™ finds 20-60% more invasive breast cancers compared to 2D alone. 
More than 200 clinical studies support the benefits of the Genius™ 3D Mammography™ exam, which has much greater accuracy in comparison to 2D mammography for women across a wide range of ages and breast densities. Furthermore, it's the only mammogram the FDA approved as superior for women with dense breasts. The  Genius™ 3D boasts improved visibility of fine details for greater diagnostic confidence.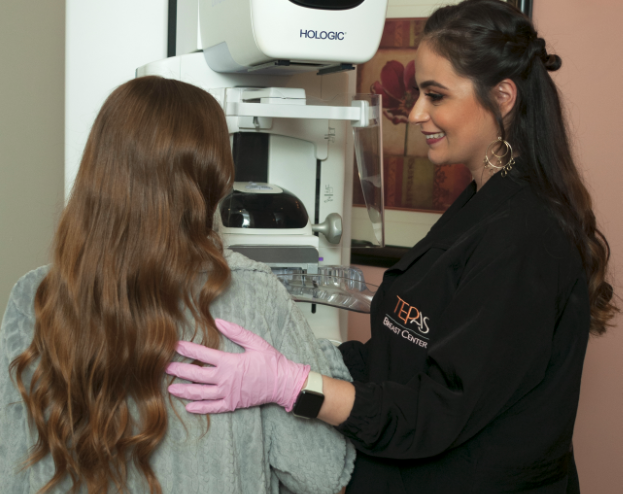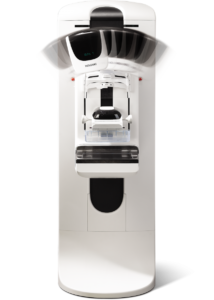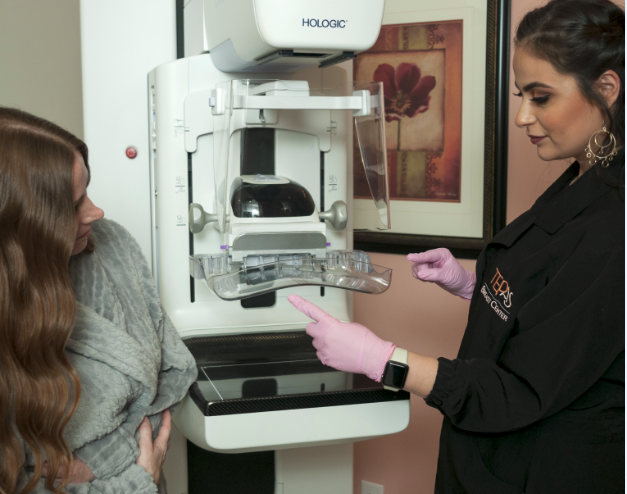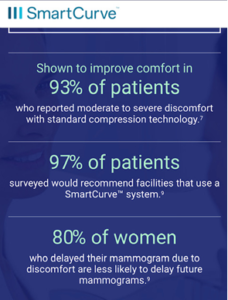 The SmartCurve™ system was designed to address the number one complaint during mammograms, pain. Fear and anticipation of pain lead many women to avoid making regular breast imaging appointments a priority. SmartCurve™ is the only system that features a curved design that mirrors the shape of a woman's breast, this reduces pinching and applies even compression, leading to a more comfortable experience. SmartCurve™ has been clinically proven to improve comfort in 93% of patients who reported moderate to severe discomfort with conventional compression technology. 

To schedule your 3D mammogram today, call us at (321) 312-4178 click "Schedule Mammogram" at the top of this page.   
3D mammograms are covered by most health insurance plans.