TEPAS Healthcare & TEPAS Breast Center offers informative events on lymphedema, varicose veins, and managing thyroid disorders. Below are some additional resources to help you on your journey.
Additional resources to help you through your healthcare journey:
The SHOWER SHIRT™ is designed for use after any breast surgery requiring drains: lumpectomy, mastectomy, reconstruction, breast reduction, mastopexy (lift) or augmentation.
The shower shirt is a post-surgical, water-resistant, garment designed by a breast cancer patient who had undergone a bilateral mastectomy followed by breast reconstruction surgery. The idea for the shower shirt was created after the patient was told a shower and/or bath was not possible until her surgical drains were removed, and that the time frame would vary between two and three weeks. The patient began researching water-resistant garments which could be used for post-mastectomy showering/bathing; to her surprise, no garment existed so the first shower shirt design prototype was created from a beauty salon cape.
The anti-microbial, post-surgical, water-resistant shower shirt garment not only protects the surgical incisions, drain portals sutured into the chest/armpits or torso, and the drain tubes/bulbs from getting wet while showering/bathing, but the product also supports the weight of the drains, tubes, and bulbs.

At TEPAS Breast Center, patients have the option to purchase retail items including custom breast forms, lingerie, and swim wear. A trained breast fitter from LaJolie Bra Fitting Salon provides personalized assistance to meet your needs.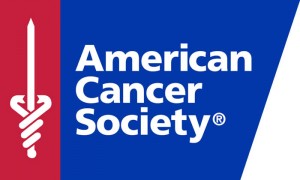 The American Cancer Society is a nationwide community-based voluntary health organization dedicated to eliminating cancer as a major health problem by preventing cancer, saving lives, and diminishing suffering from cancer, through research, education, advocacy, and service. For more information visit, www.cancer.org.
TEPAS Healthcare & TEPAS Breast Center donates space to the American Cancer Society to provide free wigs, hats, scarves, bras, and more. The American Cancer Society also has a 24-hour support line at 1-800-ACS-2345.
Disclaimer: The support and resource services (including, Breast Friends, LaJolie Bra Fitting, Rejuvenations, and the American Cancer Society) listed on TepasHealthcare.com operate independently from TEPAS Healthcare. Tepashealthcare.com does not assume responsibility for transactions conducted with them. Some images as seen or as described herein are for descriptive purposes only. Trade names and Trademarks referred to within are the property of their respective trademark holders.